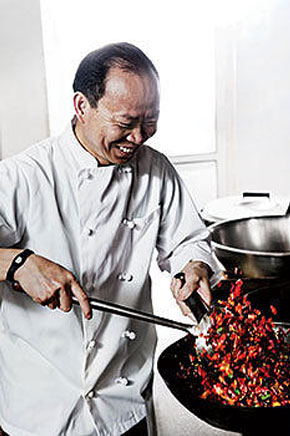 "I PURSUED, HE RAN...THE PERFECT CHEF."

- TODD KLIMAN

CLICK HERE TO LEARN MORE ABOUT CHEF PETER CHANG AND HIS JOURNEY.
Chef Peter Chang is now proud to make his signature Szechuan cuisine available to Arlington.
Nestled in the Lee Harrison Shopping Centre, the seventh and newest location in the Peter
Chang family is a return to the northern Virginia area for the chef. Residents will again be
treated to his fan favorite dishes, including Duck in a Stone Pot, Chicken with Onion & Chili and
Dry-Fried Eggplant. While the Peter Chang family continues to grow, the quest for quality
remains the same, with cuisine comprised of only the finest and freshest ingredients.
See today why his bold tastes and full-flavored dishes have taken Virginia by storm, earning the
praise of diners, as well as accolades from The New York Times, Washington Post and Travel &
Leisure.

Click here or call (703) 538-6688 to make a reservation!